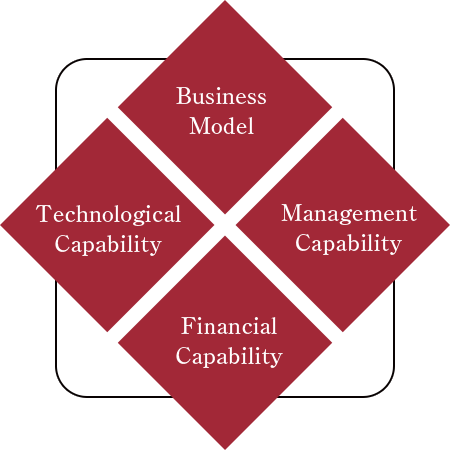 About Business Evaluation
Venture Labo's knowledgeable experts will evaluate business entities
through the view points of business model, management capability, financial
capability, and technological capability.

Many financial institution utilize Venture Labo's business evaluation
for lending decisions making. Many big business enterprises use Venture
Labo's business evaluation for judging new business investments.

Venture Labo's business evaluation will provide third party's point of views
on the target company and strength/weakness/risk factors of the target
for you before making important business decisions.
Characteristics of Venture Labo
There are reasons why Venture Labo is chosen as one of the best
business evaluation institutions.

One of the largest expert groups in Japan
Venture Labo's experts are diversified in many fields such as chemistry, biotechnology, machinery, electronics, metal, material,
information technology, intellectual property, management, etc. Venture Labo will assign the best suitable experts to evaluation targets.


Effective evaluation done by business connoisseurs
Experienced business connoisseurs will perform business evaluation and provide the best result by understanding clients' needs and within limited
time restriction.

Variety research items
Venture Labo will complete business evaluation through management view points from technologies to financial indicator such as market
value of the target company.

Recommendations based on real business experiences
Venture Labo will provide you knowledge and recommendations to mitigate identified risks in business evaluation.

Objectives and items of Venture Labo's business evaluation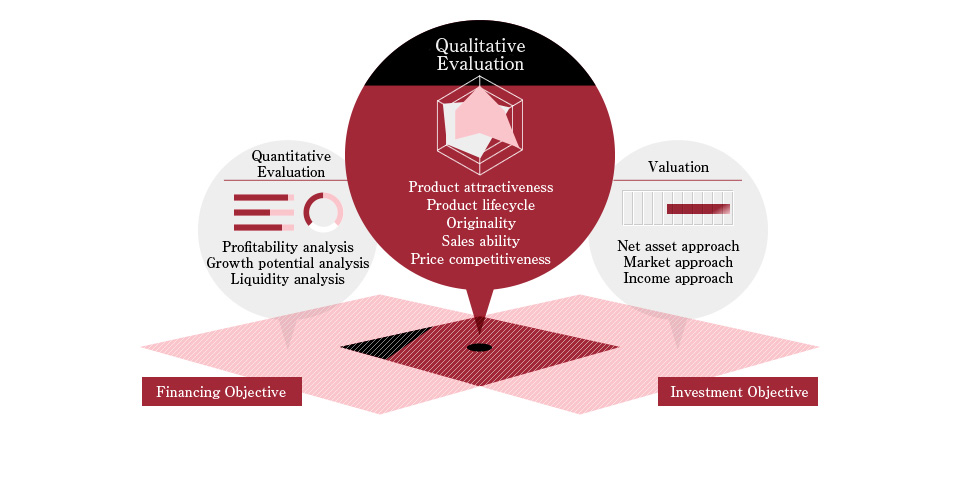 <Business evaluation for financing objective>

Venture Labo will perform both its original qualitative evaluation methodology and quantitative evaluation methodology on the target company
to clarify cash flows and characteristics of business model from management view points.
<Business evaluation for investment objective>

Venture Labo team, which consist of certified public accountant and experts knowledgeable in technologies, will objectively calculate
IRR of investment, price per share, market value of the target company.